Well very nearly, the newly acquired TS2 will be on the water next Thursday!
I retired last week and in the run up decided to revisit IOM and my local club at Eastbourne. In addition to a warm welcome there was a TS2 for sale with 3 suits of sails, an RMG winch, and Futaba S3003 rudder servo. I added my Spektrum MR300 RX and 1600mah LiFe cells and a bit of setting up and it's good to go. Some Pictures: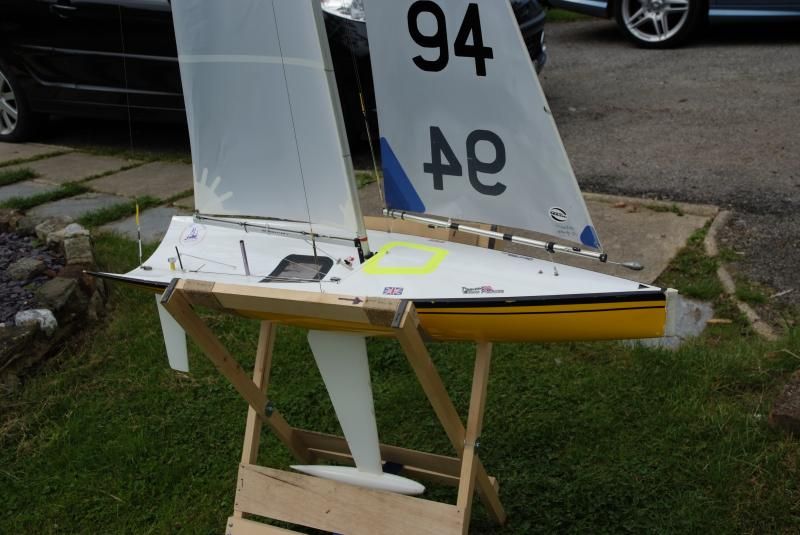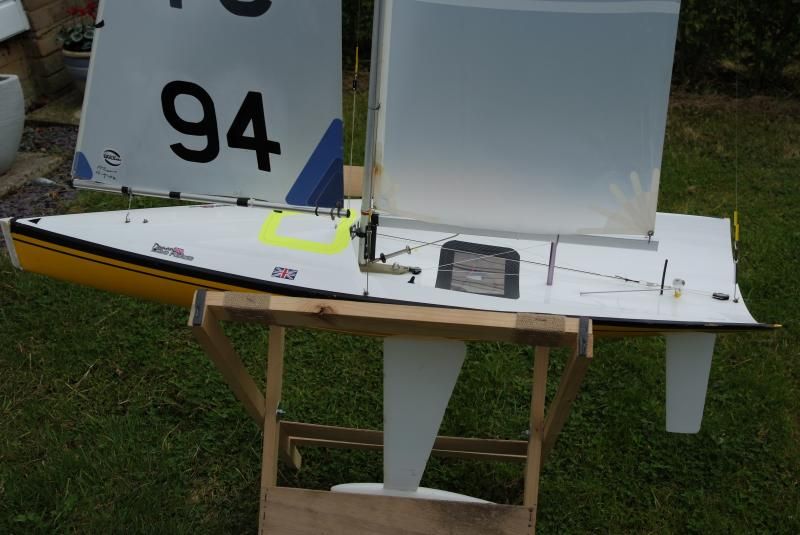 and a further picture posed with a Dragon Force 65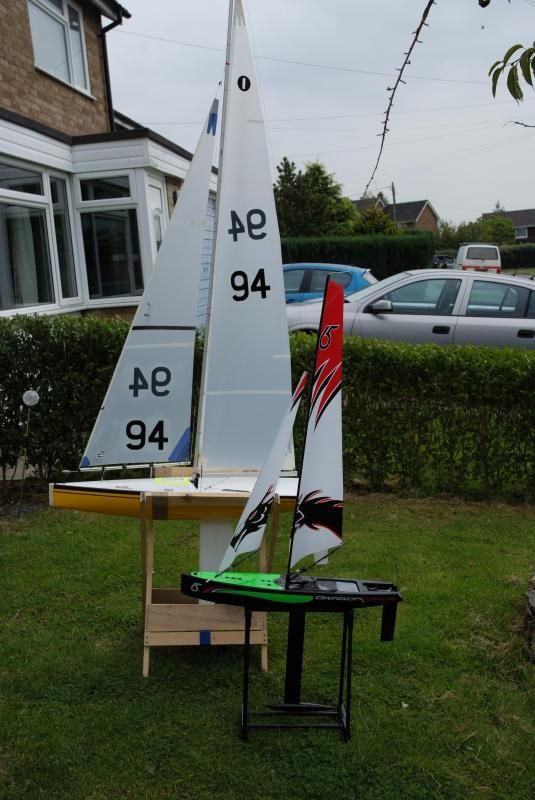 The DF65 is being sailed at Eastbourne as an introduction to sailing, too many people are put off by the initial cost of an IOM and the DF at £150 is an affordable entry boat. They sail very well and are proving popular, Eastbourne remains firmly an IOM based club and the aim is to convert people to IOM after they have started on the DF's.
Back to the TS2, should the jib be closer to the deck, if so will there be any benefit?
Plans for this boat are limited, remove the black electrical tape and replace with a neater smaller tape, and at some point consider upgrading the rudder servo. I know it's an old design but it will get me on the water and learning before I move on to something more modern.